Non-Surgical Treatment for Back Pain at Health First Chiropractic in Puyallup, WA
When the first thing you do in the morning is clutch your back in pain, you know something is very wrong. From upper back pain often associated with twisting injuries to the lower back pain that can render you immobile, this kind of problem can take all the joy and productivity out of your life. With our Puyallup chiropractor, you can manage back pain with non-surgical treatment options offered here at Health First Chiropractic.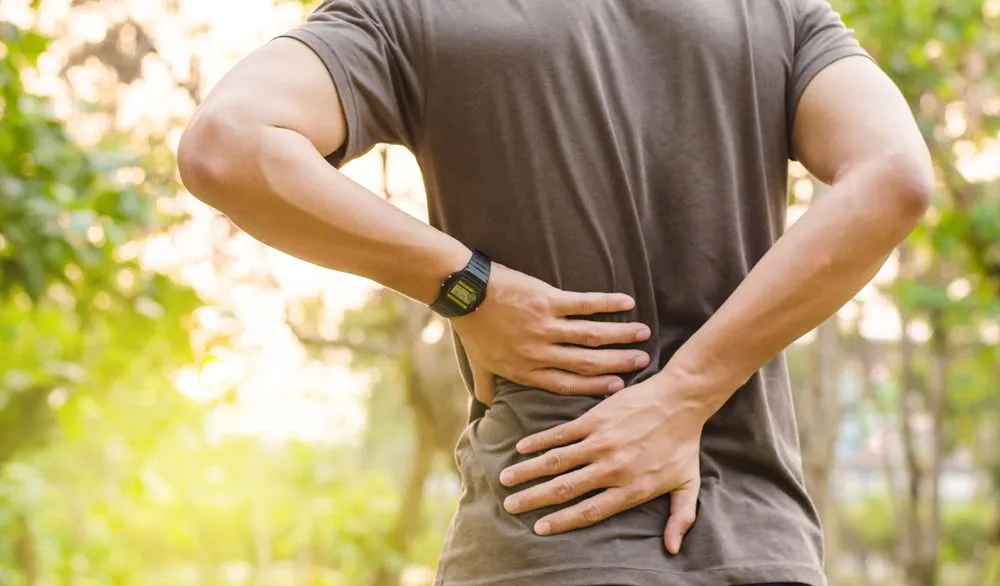 Causes of Upper Back Pain and Lower Back Pain
The 24 vertebrae of the spine make up five major regions. The top cervical spine region is actually the neck, while the vertebrae at the bottom of the spine don't move independently. The upper back and middle back are collectively referred to as the thoracic spine, while the vertebrae that form the small of the back make up the lumbar spine. Injuries, degenerative conditions, or faulty alignment along any of these areas can cause acute or chronic pain.
Upper back pain is a common result of excessive twisting of this part of the spine. Lower back pain is commonly associated with lifting injuries and/or excessive weight load, which may cause lumbar discs to herniate. Any of the movable vertebrae can also suffer from strain and inflammation of the facet joints that connect and articulate them. Bulging discs, spinal stenosis, and other age-related conditions can aggravate this problem while also causing nerve compression. Last but not least, poor posture, acute injuries, and chronic strain from repetitive motion can produce pain in the muscles that support the back.
Relief Through Chiropractic Care and Other Natural Therapies
The good news is that you probably do not need to undergo major back surgery to get your pain under control. We can resolve or manage many cases of back pain through conservative measures such as chiropractic care. Even small adjustments to the spinal column can normalize your alignment, taking the stress away from your facet joints, muscles and nerves. At the same time, we can treat soft tissue injuries and inflammation through natural, drug-free techniques such as massage therapy. You may also benefit from corrective exercises to help you maintain a straight posture and/or lifestyle advice to help you avoiding future back injuries or alignment issues.
Contact Health First Chiropractic in Puyallup for Acute or Chronic Back Pain Relief
Don't let a nagging case of back pain hold you back from your everyday activities. Contact our chiropractor in Puyallup, WA at (253) 256-4818 to schedule a consultation, evaluation, and all-natural treatment. We want to help you win your battle with back pain!